The City of Melbourne has developed a new West Melbourne Structure Plan, endorsed by the Future Melbourne Committee in February 2018.
West Melbourne is a long-established area with a strong community, diverse mix of housing, warehouses and businesses, and a rich cultural and architectural heritage. The new structure plan guides the development of future growth in West Melbourne.
The plan outlines:
tailored planning controls to protect character and heritage buildings
creation of a new high street at Spencer Street
unlocking 10,000m2 of new open space
Melbourne Planning Scheme Amendment C309, which implements the West Melbourne Structure Plan by introducing new tailored planning controls in the Planning Scheme, is on public exhibition until 4 February 2019.
For more information the amendment and how to make submission, visit Amendment C309
Artist's impression of four West Melbourne areas
Amendment C309 public exhibition
We're proposing new planning controls to guide the development and use of land in West Melbourne.
Timeline
Timeline item 1

Phase 1 community engagement - issues, visioning and priorities

Timeline item 2

Phase 2 community engagement - test and review emerging ideas

18 February to 27 March 2017

Timeline item 3

Phase 3 community engagement - draft structure plan​

Early July - 20 August 2017

Timeline item 4

Finalise structure plan and start planning scheme amendment
Document library
West Melbourne Structure Plan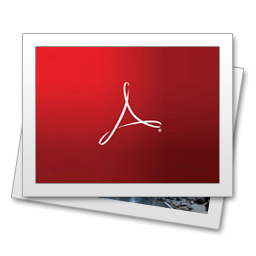 Document library
West Melbourne Structure Plan
Draft West Melbourne Structure Plan
Community engagement report
Ideas for West Melbourne
Workshops
Baseline report
Consultant reports
Background documents
FAQs
The West Melbourne Structure Plan study area is located east of North Melbourne Station and is bounded by Laurens, Victoria, Peel, William, La Trobe, Adderley and Dudley Streets and Railway Place.

With significant growth expected in surrounding areas such as E-Gate and Arden-Macaulay, West Melbourne's role as an inner city neighbourhood is under pressure to change.

We need your help to understand what the West Melbourne community will need in the future to ensure that it is a sustainable, liveable neighbourhood with enough open space, transport and infrastructure and to ensure that any growth respects its character and heritage.

We want to create more certainty around the nature of future developments in West Melbourne. In West Melbourne, a number of planning applications for residential apartment buildings have been approved that exceed current recommended height controls. The structure plan will need to test the appropriateness of this kind of development and ensure that there is a clear vision for any growth in the area.


The structure plan will consider the broader context of the city, in particular West Melbourne's close proximity to the urban renewal areas of E-Gate and Arden Macaulay, in addition to the renewal of Queen Victoria Market.


A structure plan sets out a long-term vision for an area subject to change. It includes recommendations on how infrastructure might be funded and which policies are required to guide private development and public spending.

It addresses:


What kind of land uses are required for the area?
What transport and community infrastructure are needed?
Which services are needed?
How much and what type of open space is needed?
How do we make the precinct a more sustainable place?