The Climate Change Mitigation Strategy was endorsed in late 2018, and is a major commitment to urgent action to reduce emissions and forms part of our efforts towards a local and international movement of cities to address climate change.
This includes investment in:
renewable energy
urban forests
green buildings
waste innovation
better pedestrian and cycling infrastructure
The strategy aligns to the Paris Climate Agreement and the international effort to stay below a 1.5°C rise in global average temperatures. It describes the actions we can take together to address the causes of climate change. It might be a global problem but the solutions are right here in our city.
We are calling on everyone — individuals, community groups, businesses, and all levels of government — to join us in our commitment to action with clear social, environmental and economic benefits for those who live and work in our city.
Timeline
Timeline item 1

Community consultation

Timeline item 2

Final Strategy endorsed
FAQs
The City of Melbourne directly controls less than one per cent of emissions sources in the municipality through our operations.

However, there are many activities in the municipality that the City of Melbourne does not have a direct responsibility for such as energy supply and use in privately owned buildings and transport. We still include the emissions from these sources in the municipality's greenhouse gas accounts using international standards. To address them, we need to work collaboratively with the community, other levels of government and businesses across the municipality.

To ensure emissions are reduced as rapidly as possible, we need to put the most effort into reducing the largest sources of emissions that we can control or influence.

Why do we need to advocate for Australian and Victorian Government policies that will reduce greenhouse gas emissions in Melbourne?

The City of Melbourne cannot mitigate climate risk for the economic, social and environmental sustainability of the municipality without supporting action from the Victorian and Australian Governments to reduce greenhouse gas emissions. We do not have the power to regulate building energy performance standards or operate public transport or energy utilities. The City of Melbourne only has limited powers to implement urban planning controls.

The Australian Government has signed up to the international Paris Climate Agreement – a global action plan to limit our temperature increase to 1.5°C. The City of Melbourne controls roughly one per cent of the greenhouse gas emissions in our municipality. We know the main sources of emissions are electricity, gas, transport and waste and that's why they form our strategic priority areas for the strategy. Without policy changes in state and federal jurisdictions we will not be able to achieve alignment to the targets of the Paris Climate Agreement.

In 2003 the City of Melbourne set a goal of zero net emissions by 2020, why have the targets changed?

Zero emissions or Zero net emissions refers to the net greenhouse gas emissions associated with an organisation's or city's activities are equal to zero.

Our previous target of zero net emissions by 2020 was set in 2003, prior to Australia ratifying the Kyoto Protocol (in 2007) or the Paris Climate Agreement (in 2016). The uncertainty on climate change policy in Australia has meant we are not on track to achieve this target unless we purchase carbon offsets.

Purchasing offsets can provide important environmental, social and economic benefits for reducing emissions in remote and regional Australia, and in many other countries. However achieving emission reductions through purchasing offsets alone would not address the causes of greenhouse gas emissions in our city. The international rules governing carbon offsets are currently being negotiated as part of the implementation of the Paris Climate Agreement and they are expected to substantially increase in cost after 2020.

The target to achieve net zero emissions by 2050 in the draft Climate Change Mitigation Strategy is determined by the best available science to keep our temperature below 1.5°C and meet the Paris Climate Agreement.

In 2015 Council unanimously decided not to invest in fossil fuels or fossil fuel aligned companies and to call upon our default superannuation fund to create a fossil fuel free investment option for its members. They also decided to consider fossil fuel exposure when deciding which banks to award our transactional banking contract to when services are tendered.

In 2016, we introduced a 1.5°C science-based target for our operations in our Emission Reduction Plan 2016-2021. We have taken strong action to reduce emissions from our own operations and to power our buildings with 100 per cent renewable energy. All remaining emissions are offset to enable City of Melbourne to be a certified Carbon Neutral organisation.

Case study: Melbourne renewable energy project

The Melbourne Renewable Energy Project (MREP) is a world first. The City of Melbourne partnered with 13 local governments, cultural institutions, universities and corporations to collectively purchase renewable energy. This commitment to purchase power to purchase power from a renewable energy development enabled the construction of a new 39 turbine, 80 MW capacity wind farm at Crowlands, Ararat. This project alone will increase renewable energy in by 3 per cent. It also produced a guide to help other organisations pursue power purchase agreements, which is further accelerating the uptake of renewable energy as a power source.

Case study: Greening our buildings

The Council House 2 is Australia's first 6 Star Green Star building. The office building is 10 storeys and houses around 600 employees. It includes sustainable materials, water and energy saving technology, a green roof garden and bike storage and changing facilities in the basement to promote cycling. Energy consumption per employee in Council House 2 is less than half of consumption in Council House 1, which was built in 1970. The City of Melbourne has progressively increased the number of Green Star rated buildings in our portfolio. Examples include East Melbourne Library, Art Play, and Library at the Dock, which was awarded 6 Star Green Star for its design.

Case study: CitySwitch

Did you know? Greenhouse gas emissions from commercial buildings account for more than half of the city's total emissions. By implementing some simple actions, you can reduce emissions, save money, educate staff and build your businesses reputation as a good corporate citizen.

CitySwitch Green Office is a free program that helps commercial office tenants to reduce their environmental footprint. CitySwitch provides resources and services including tools, self-assessment templates, free advice and walk-through audits, access to funding, no-cost workshops and networking events, annual awards and industry research. The City of Melbourne supports CitySwitch participants by offering tailored sustainability advice for their businesses.

We have proposed actions that are bold and ambitious, within our powers, as well as policy changes and actions needed by the Victorian and Australian Governments. We will develop a rolling 5-year implementation plan to fulfil the requirements of a Council Pledge under the Climate Change Act 2017. It will provide interim targets and enable us to adjust our approach as Victorian and Australian Government policy settings change or if the shift to renewable energy technology occurs more quickly than expected.

In implementing the Climate Change Mitigation Strategy to 2050 we will:

consider climate adaptation and mitigation in an integrated way, identifying interdependencies to maximise efficiencies and minimise investment risk
deliver environmental, social and economic benefits to the community and improve the accessibility of these benefits by the community
take an innovative, transparent and evidence-based approach to report and evaluate progress in implementing the strategy.

Most of Melbourne's emissions are from energy use in buildings, transport and waste. The majority of these emissions are due to energy use in commercial buildings and transport. The majority of our electricity is generated by high emitting brown coal-fired power stations, which also increases our per capita emissions.

Emissions by sector:

Commercial Buildings – 60%
Manufacturing and Construction – 13%
Private Transport – 9%
Residential Buildings – 6%
Waste – 6%
Commercial Vehicles and Freight – 3%
Public Transport – 2%
Waterborne Transport – 1%

Our main sources of emissions determined our four strategic priority areas in the strategy – as these are where most of our emissions are from, these are the areas we will focus on.

The Paris Climate Agreement aims to 'strengthen the global response to the threat of climate change'.

The Paris Climate Agreement entered into force on 4 November 2016. The Paris Agreement is made under the United Nations Framework Convention on Climate Change (Climate Change Convention, also referred to as the UNFCCC). Australia announced its ratification of the Paris Agreement on 10 November 2016. Its stated goal is to limit the increase in the global average temperature to 'well below 2°C' above pre industrial levels, that we should 'pursue efforts' to limit the temperature increase to 1.5°C. In addition, parties are aiming to peak global greenhouse gas emissions 'as soon as possible'. According to the Intergovernmental Panel on Climate Change (IPCC), global warming of more than 2°C would have serious consequences, such as an increase in the number of extreme weather events.

The Paris Climate Agreement also referred to the role of sub-national actors such as: cities, investors, businesses and state governments in taking action to address climate change. In 2015, the City of Melbourne signed the Paris Pledge for Action in support of the Paris Climate Agreement.
Document Library
Climate Change Mitigation Strategy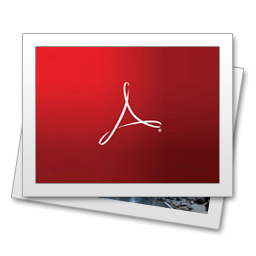 Climate Change Mitigation Strategy
PDF (3.91 MB)