The conversation
We developed the Climate Change Mitigation Strategy following consultations with experts and the community.
In 2018, we provided information about the draft strategy and invited the community to respond to a feedback form online, or attend one of our in-person pop-up events.

We heard ideas on potential actions to deliver on our commitment to keep Melbourne below a 1.5°C rise in global average temperature.

Feedback was collected from September to October, with the final strategy was presented and endorsed at the Future Melbourne Committee in December 2018.
Information about the draft strategy
The strategy is aligned to the Paris Climate Agreement and forms part of the international effort to stay below a 1.5°C rise in global average temperatures.
This draft strategy groups actions into four priorities:

100 per cent renewable energy
Zero emissions buildings and precincts
Zero emissions transport
reduce the impact of waste
Under each priority, there are actions the City of Melbourne can take, actions we need other levels of Government to drive and actions we need to collectively achieve together.
Everyone who lives, works, and plays in the city of Melbourne is impacted by climate change. We all need to play a role in reducing greenhouse gas emissions that are heating up the planet and causing climate change.
Greenhouse gas emissions in the municipality of Melbourne are generated from electricity, gas, transport, and waste, produced by our daily activities. They are also generated by food and agriculture, goods and services, and the resources that go into packaging, clothes and building materials.
To reach the global target of limiting temperature rise below 1.5°C, we need to electrify everything, power it with renewable energy, and reduce waste. We need collective action by customers and businesses; commuters and transport companies; tenants and building owners; and investors and government regulators.

Read the draft strategy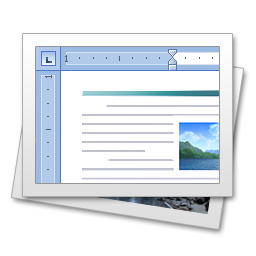 In-person consultation
We worked with Conversation Caravan to consult with community members in-person on how we can better prepare for climate change.
We spoke to 654 people across 11 locations and focused our discussions on four key themes:
Zero Emissions Buildings
100% Renewable Energy
Zero Emissions Transport
Reduce Impact of Waste
Conversation Caravan provided a Community Engagement Summary, which analysed our face-to-face community feedback.
Images from our consultation pop-up events
Online consultation
Our online consultation focused on the same four themes, and we invited community members to share their thoughts in an online survey and ideas forum.
The responses collected were also considered in developing the mitigation strategy.
Have a read of what we heard in the ideas forum below.
Document Library
Climate Change Mitigation Strategy