The Arden-Macaulay Structure Plan (PDF 47.11 MB) was adopted in 2012 to guide future growth and development in parts of Kensington and North Melbourne. It outlines the preferred land use, building design, open space, transport and infrastructure outcomes to deliver a thriving and liveable place.
Since then, the planning context has shifted, population forecasts have changed, major projects like the Metro Tunnel have commenced, and there are new approaches to managing flooding. In response to these changes, we are preparing a refreshed structure plan for Macaulay that will:
Maintain the approach to future growth and development from the 2012 structure plan.
Outline how we will plan for the changes that have occurred since 2012.
City of Melbourne is leading the planning for Macaulay, while City of Melbourne and the Victorian Planning Authority are co-leading the planning for the Arden Urban Renewal Precinct in partnership with other government departments and agencies.
We want to ensure that Macaulay is highly liveable, sustainable and prosperous. The draft structure plan provides a framework to guide development and investment in the Macaulay urban renewal area. It has been prepared to engage with the community and other stakeholders on the future of Macaulay. The engagement findings will be used to inform the preparation of the final structure plan.

Read the draft structure plan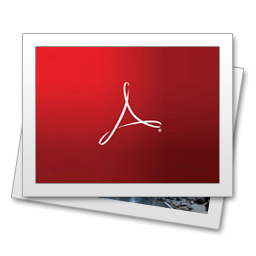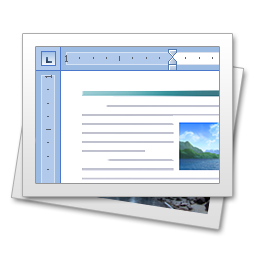 Plan structure
Part one
Introduction
Describes the context for preparing a refreshed structure plan, the future vision for the area, and gerneal information about Macaualy.
Part two
Framework
Four framework themes detail the objectives and actions to help deliver the vision for Macaulay.
Part three
Places
Details how the vision for each place will be achieved by applying the objectives and actions in the framework.
Part four
Making it happen
Explains how the actions in the plan will be delivered.
Vision
Framework
The framework has four themes with corresponding objectives and actions, which will help achieve the vision for Macaulay.
Theme 1: Density and built form
Interim built form controls in Macaulay are resulting in developments with high densities. If this trend continues the future population could significantly exceed current forecasts resulting in reduced amenity and placing pressure on infrastructure and services. Planning controls need to be updated to provide greater certainty and deliver high quality built form outcomes that align with the vision for Macaulay.
Objective 1: New density and built form controls will ensure that development is responsive to the local context and character
Objective 2: Ensure high quality building design in flood prone areas
Objective 3: Improve the climate change adaptation and mitigation performance of new and existing buildings
Objective 4: Recognise and celebrate the valued history, cultural values and character of Macaulay
Objective 5: Ensure design excellence is achieved for key strategic sites in Macaulay
Theme 2: Activities and uses
Macaulay will continue to evolve as a mixed use, inner city neighbourhood, providing a range of shops, services and jobs a short distance from homes. This promotes local living options, supports more sustainable transport options, improves quality of life and encourages a vibrant and interesting neighbourhood, with activity day and night.
Objective 6: Support mixed use development to facilitate a range of business and employment opportunities
Objective 7: Strengthen existing local activity centres in Macaulay.
Objective 8: Ensure adequate provision and good access to community infrastructure within and around Macaulay
Objective 9: Help deliver affordable and diverse housing in Macaulay
Them
e 3: M
ovement and access
Macaulay's movement and access network will evolve to create a 20-minute neighbourhood. The transport system will move more people more efficiently in the future. Walking, cycling, and public transport will be prioritised.
Objective 10: Prioritise active transport by designing streets that are safe and accessible for people walking and riding bikes
Objective 11: Advocate for, and help deliver, public transport that meets the needs of the Macaulay population
Objective 12: Improve car parking requirements to support a less car dependent transport system
Theme 4: Streets and spaces
Macaulay's streets and public spaces will be enhanced as green, vibrant and diverse places for the community. Local streets, larger land holdings, Buncle Street Reserve and the Moonee Ponds Creek corridor present the greatest opportunities for increasing the quantity and quality of open space and achieving other sustainability goals.
Objective 13: Create a network of high quality open spaces in Macaulay
Objective 14: Create high quality green streets including a network of new streets on larger land holdings
Objective 15: Ensure Integrated Water Management is incorporated into Macaulay to support a resilient and liveable neighbourhood
Objective 16: Enhance the Moonee Ponds Creek to become a thriving corridor that connects the community