Melbourne Innovation Districts (MID) is a partnership between the City of Melbourne, the University of Melbourne and RMIT University. The initiative is set to drive investment in the knowledge economy and help shape our city's future.
The MID vision is to:
'Develop a world-class urban district that supports and develops next-generation Melbourne – a place designed to leverage emerging technologies and innovation, and build on our city's unique characteristics to enhance education and economic outcomes, create new knowledge and city experiences, and enrich inclusion and public amenity.'
MID will provide more opportunities for Melbourne's knowledge workers, researchers, students, business and community organisations to connect and collaborate, creating innovative ideas essential for the city to continue to thrive and prosper.
The draft Urban Realm Action Plan was released for community consultation in November 2018.
Following further analysis and research, the Melbourne Innovation Districts City North Opportunities Plan was developed, which was endorsed by Future Melbourne Committee on 12 November 2019.
Five work streams to achieve the MID vision:​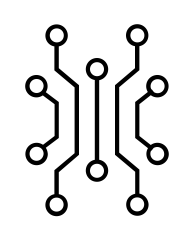 Advanced technology
Enabling better analysis, insight and collaboration through accessible state-of-the-art and experimental technology.
Enterprise activation
Providing targeted support for startups and new enterprises to establish, grow, and make connections with other parts of the innovation ecosystem.

Institutional design
Purposefully designing institutions and district 'sub-culture' to foster dynamics of collaboration, learning and creativity.
Urban realm
Rethinking the way spaces can enable innovation activities such as testing, showcasing and engagement.
Social innovation
Developing, collaborating and researching in new ways and combinations to better meet social needs.