Phase one
The conversation
The City of Melbourne is working in partnership with the Victorian Government, developer Riverlee, and landscape architects Oculus to create a new park at Seafarers Rest in Docklands.
To complete stage one, the City of Melbourne undertook a community engagement and consultative process between 19 November and 14 December 2018. They wanted to gain an understanding of the local community's interest and ideas for the new park.

Seafarers Rest Park is located between the Mission to Seafarers heritage building and the Seafarers Bridge.
Gathering insights
Feedback was received via an eight-question online survey, which 89 participants completed. Additionally, 2 emails and 1 written letter were received from the public.
The aims of this consultation were to:
Determine the value of Seafarers Rest to communities.
Determine what connections respondents have with the area.
Determine how community members use and would like to use the space.
Determine which design features the community would like to see at the redeveloped SRP.
Understand the diversity and representativeness of respondents in relation to gender, living situation and age.
What we heard
Overall, people wanted Seafarers Rest Park to have a high amenity value, welcome users with space for rest, relaxation, recreation and reflection, while at the same time accommodating foot and cycle commuters and minimise inter-activity conflict.
Read the consultation summary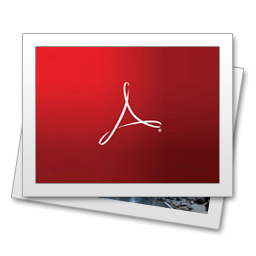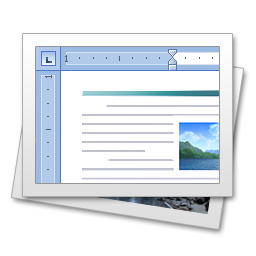 Phase two
The conversation
Phase two of community consultation took place from 3 June to 15 July 2020. A concept design was presented to the public, which had been developed in response to feedback gathered during phase one.
We continued our engagement with Traditional Owners and other key stakeholders, such as Mission to Seafarers to ensure their input into the development of designs. As this was the second phase of community engagement on this project, many key elements of the park's design had been confirmed and the aim of this consultation was to help finalise and refine design, rather than introduce entirely new ideas or elements.

Gathering insights
The engagement process was impacted by the global COVID-19 pandemic. Due to directives and social distancing requirements, we were unable to host face-to-face workshops or pop up sessions and were limited with some of the engagement approaches we could take.
Because of these limitations, we took steps to focus engaging people with onsite signage and displays, promotion through an extensive range of groups and organisations in Docklands, the CBD and beyond, and focusing on targeted online engagement through various social platforms and online channels. The project also received considerable media coverage in the Herald Sun, Broadsheet and other media outlets.
Overall visits to the Participate Melbourne project webpage during this consultation were 1,962.
Through social media we reached 35,768 people, including:

11,900 users on Facebook
6,456 users on LinkedIn
17,412 users on Twitter.
Feedback we received
75
Total responses
56
Online survey submissions
6
Email submissions
13
Questions from members of the public
What we heard
Overall, respondents were happy with several elements of the design. In particular, the community appreciated the focus on trees and greenery, and felt that Seafarers Rest Park would become a space for all to enjoy.
The elements that respondents liked most included:
The focus on greenspaces and biodiversity through the inclusion of Habitat Hollows, the Urban Forest, and grassy areas.
That Seafarers Rest Park would become a community space for everyone to enjoy, bringing life back into an area that has been unusable and unused for some time.
The elements that respondents felt were missing were varied, but included things such as:
A more exciting and safety conscious design for the Play Wharf.
Even more trees and greenery.
Memorials or other artefacts highlighting Melbourne's maritime history.
More seating.
Some concerns about the current design raised by respondents included:
Safety concerns about the shared user path. Some respondents suggested that paths should be separate, or that cyclists have limited access to the park altogether.
That the park might be used as a skateable space.
That the Events Deck would bring loud music and noise, consumption of alcohol and possibly anti-social behaviour to the area, disrupting the tranquillity of the park and surrounding area.
The possibility of people sleeping rough in the park.
Impact
Response to key community feedback
Select each drop down to learn how we responded to this feedback.
Next steps
Our next phase of engagement involves detailing the final design and keeping the community informed with regular updates at key stages of the project, including design, development, and construction. Where possible we will gather feedback to inform activation and programming of the new park.
Read the full report