The conversation
Community engagement on the Draft Greenline Implementation Plan took place from August to October 2021. The implementation plan sets out a bold and transformational vision for the revitalisation of the north bank of the river, guiding the prioritisation and development of five precincts covering four kilometres between Birrarung Marr and the Bolte Bridge.
Due to Melbourne's COVID-19 lockdown restrictions, Council had to rely almost entirely on digital engagement, and promoted the engagement opportunities through a number of online platforms and hard copy materials in an attempt to capture a broad and diverse range of community perspectives.
The purpose of the community engagement was to:
Raise awareness of Council's draft vision for the Greenline.
Understand community priorities for the way spaces will function along the river's edge.
Reach a broad-cross section of our community and receive useful quantitative and qualitative data that can be used to engage with stakeholders and landowners to help realise the Greenline.
Communicate the ongoing engagement program which will include further engagement on individual projects as they are developed.
Gathering insights
During the consultation process, the Draft Greenline Implementation Plan was available for download and review, and key extracts and plans were made available directly via Participate Melbourne.
The community were invited to complete a survey which established how people use the existing north bank of the Yarra River, Birrarung, and suggestions for the future of the Greenline, both as a whole and as a series of individual precincts and places.
In addition to consulting the community, Council also ran two sets of workshops with targeted stakeholders to develop a shared Greenline vision, identify opportunities, and seek advice on how best to engage with partners through current and future delivery stages.
This stage of engagement was the first in an ongoing and evolving program of collaboration across all stages of the Greenline program. Due to Melbourne's COVID-19 lockdown restrictions, Council had to rely almost entirely on digital engagement, with no opportunity for face-to-face engagement. The Participate Melbourne opportunities were promoted through a number of online platforms and hard copy materials in an attempt to capture a broad and diverse range of community perspectives.
A range of methods were used to promote the online consultation:
What we heard
The overall response to the Draft Greenline Implementation Plan was overwhelmingly supportive with the majority of people showing great enthusiasm for the project and its outcomes for residents and visitors to Melbourne. There is a general sense that the proposal will result in positive change however it was widely acknowledge that it will require ongoing commitment to maintain enthusiasm and realise its full potential.
390 people completed the survey, of which 48% were local residents, 21% regular visitors and 10% business owners/workers. Almost 70% of people strongly believe that the plan will support the creation of lively riverfront precincts.
In particular, feedback on the overarching draft implementation plan focused heavily on:
Opportunities to enhance greening and improve the environmental health of both the riverbank and water components of the precinct.
Enhancing the natural landscaping to increase its contribution to the local environment and biodiversity, public open space, active transport, and community health and wellbeing through the upcoming period of COVID-19 recovery.
Of the people who shared their feedback, over half (51%) said that exercise and recreation bring them to the river's north bank. A further 14% cited relaxation as their reasons for visiting the area or that commuting, either by foot (6%) or by bicycle (8%) as a reason for their visit. Less prevalent reasons included visiting the area, going to events, having a lunch break and children's play opportunities.
Feedback by theme
The draft Greenline Implementation Plan set out four themes and feedback was collected under each of these including environment, culture, place and connection.
Feedback by precinct
Participants were then asked what they value most about respective precincts. The feedback shows that views and access to Yarra River, Birrarung was the highest rated value overall (87%) with the majority of participants also valuing the natural environment (67%) and recreation and play (57%).
Impact
Community feedback helped assist Council in understanding the community's key priorities and concerns. This in turn informed how Council revise and finalise the Greenline Implementation Plan.
Feedback from this first round of engagement will also help to inform how future engagement sessions are planned and executed for the Greenline, and how Council can continually improve engagement practices.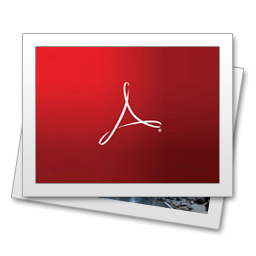 Listen
Endorsed on 7 December 2021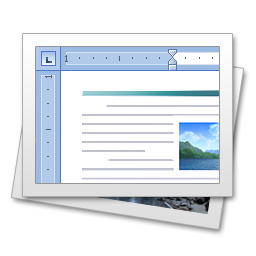 Next steps
Moving forward, the Greenline team is committed to working with local communities and stakeholders in an ongoing capacity and will return with further consultation opportunities on each of the Greenline's individual precincts as their design proposals are developed.
Follow this page to receive the latest updates.