The conversation
We wanted to hear what you had to say when it came to developing the Transport Strategy 2030.
Two phases of engagement took place throughout 2018 and 2019.
Phase one consultation
In phase one of consultation, we released eight discussion papers for community feedback.
The discussion papers presented key challenges and offered potential solutions or ideas for improvement.
We gathered feedback from April to July 2018 through:
online surveys for each discussion paper
an ideas forum
direct submissions via mail and email.
Discussion Papers
Read the Discussion Paper and Background Paper for each theme below.
Gathering insights
What we heard
Impact
Read the phase one consultation report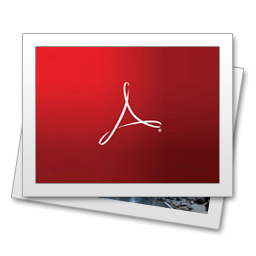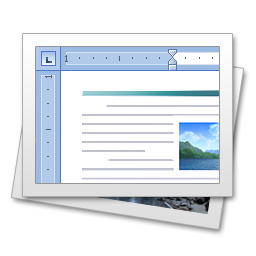 Phase two consultation
In phase two of consultation, we asked for feedback on the draft Transport Strategy.
We collected feedback from March to June 2019 through:
an online survey
information sessions
pop-up engagements
Melbourne Knowledge Week.
Gathering insights
What we heard
Top themes we heard feedback on included:
Public transport: improve support for all public transport modes.
Bicycles: deliver improved bike infrastructure faster.
Walking: strengthen walking amenity initiatives.
Motorcycles: clarify changes to motorbike parking.
Overall 61% of comments expressed support for the draft strategy, 28% of comments were neutral and 11% of comments expressed opposition.
Impact
Key changes made to the strategy, based on community feedback:
Accessibility
63% support, 10% neutral, 27% oppose
Ensuring accessible street design principles are integrated throughout document, as well as highlighted in a new initiative.
Bicycles
82% support, 15% neutral, 3% opposed
Lighting to improve safety for cycling and walking.
Integration of bikes and public transport.
Investigate using green wave to reduce delays.
Car parking
75% support, 22% neutral, 3% oppose
Detailing around flexible, safe and well-designed pick up and drop off zones for vehicles.
Matching kerb space uses with adjacent land uses.
Construction and disruption
57% support, 43% neutral
Added reference to price signals for construction occupations under 'Proactively manage kerb space to boost efficiency and productivity'.
Emerging technology
88% support, 12% neutral
Expressing support of shared autonomous model over private autonomous vehicle ownership.
Considering new service models as well as new technologies.
Emissions and air quality
81% support, 4% neutral, 15% oppose
Additional information provided regarding emission trends across the municipality.

Enforcement
44% support, 45% neutral, 11% oppose
Added reference to the importance of using enforcement to maintain bus and tram priority.
General
46% support, 46% neutral, 8% oppose
Consideration and links in policy to suburbs outside central city.
Additional consideration of lighting in public spaces and for active transport.
Implementation
40% support, 40% neutral, 20% oppose
Including timeframes, indicative costings and in 10 year implementation plan.
Land use
43% support, 43% neutral, 14% oppose
Additional emphasis on the economic contribution of the Port of Melbourne.
Major infrastructure
42% support, 58% neutral
Public transport map to include proposed tram extension to Bolte Bridge on north side.
Motorcycles
26% support, 17% neutral, 57% oppose
Improvements on clarity around what is proposed.
Footpath parking restrictions for targeted areas, not including all footpaths in municipality.
Pilots and trials
75% support, 25% neutral
No changes.
Public transport
58% support, 38% neutral, 4% oppose
Increased emphasis and prominence on policies to prioritise buses.
New initiative advocating for integration of bicycles and public transport.
Road and traffic management
66% support, 23% neutral, 11% oppose
Additional reference to traffic calming.
Consideration of scramble crossings at locations where pedestrian crowding and delays can be reduced.
Road safety
55% support, 10% neutral, 35% oppose
Updated definition of 'central city'.
Focus on ensuring consistent and safe speed limits across inner Melbourne.

Transport pricing
92% support, 3% neutral, 5% oppose
No changes.
Walking
79% support, 12% neutral, 9% oppose
Additional consideration of accessibility requirements.
Clearer policies on shared zones and spaces.
Support to fast-track implementation.
Read the phase two consultation report